How to Build a Brand Within 30-Days on Social Media Masterclass.
Special Offer: Get Access to all my Top Quality Business Courses, Templates, Sheets, Checklists, Social media Ads Success Toolbox Kit & Social media Strategies Immediately in your inbox !! (Only using the 11-Steps Action oriented Process, Sales Funnel & Social Media Toolbox, your success is guaranteed).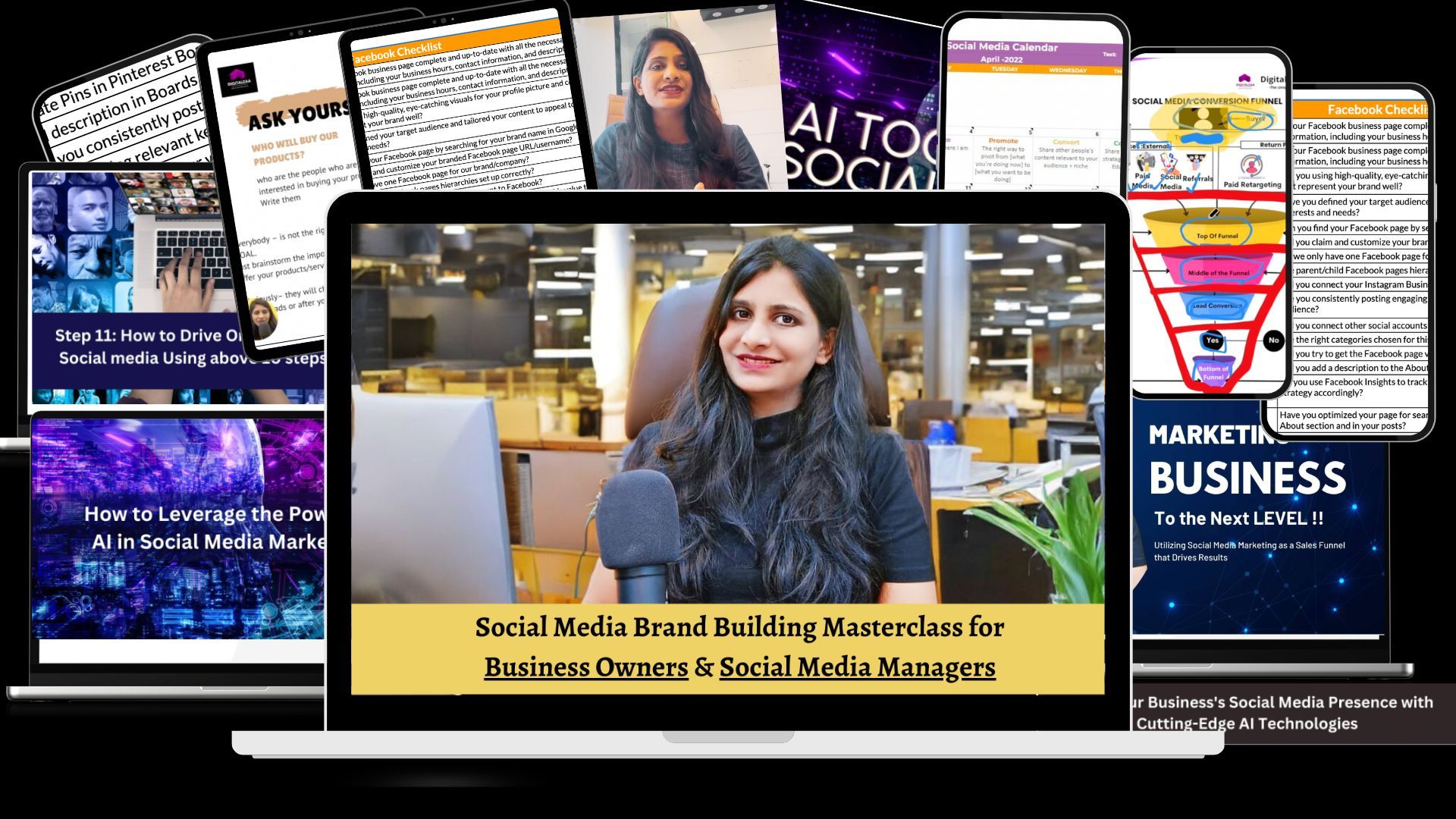 Join Digitalzaa's Signature Program and Learn Step-by-step everything for Business Owners & Social Media Managers, how to get Sales from Social Media 24/7.
Learn to build a Brand on Social Media to get Quality Leads & Sales Immediately using Social Media Sales Funnel Strategy & Artificial Intelligence System.
Yes, I want to Join Signature Program & Build a Brand on Social Media !!
DO YOU THINK?
Building a Strong Social Media Brand for Your Business is Expensive & Time-Consuming?
Learn the formula to building a Brand online within 30 Days & Get Quality Leads and Sales 24/7 using Social media Advanced Social Media Sales Funnel Strategies & Automations.
Increase Your Business Profits with Actionable & Strategic Plans.
Generate Quality Sales & Leads through Social Media Marketing Organically (Without Spending on Ads).
With an increasing number of AI tools & Mastering of Digital Skills to get Quality Sales & Leads got easier- but it becomes difficult to find the best-suited prospects.
Do you find it difficult to keep up with the changes in Social Media?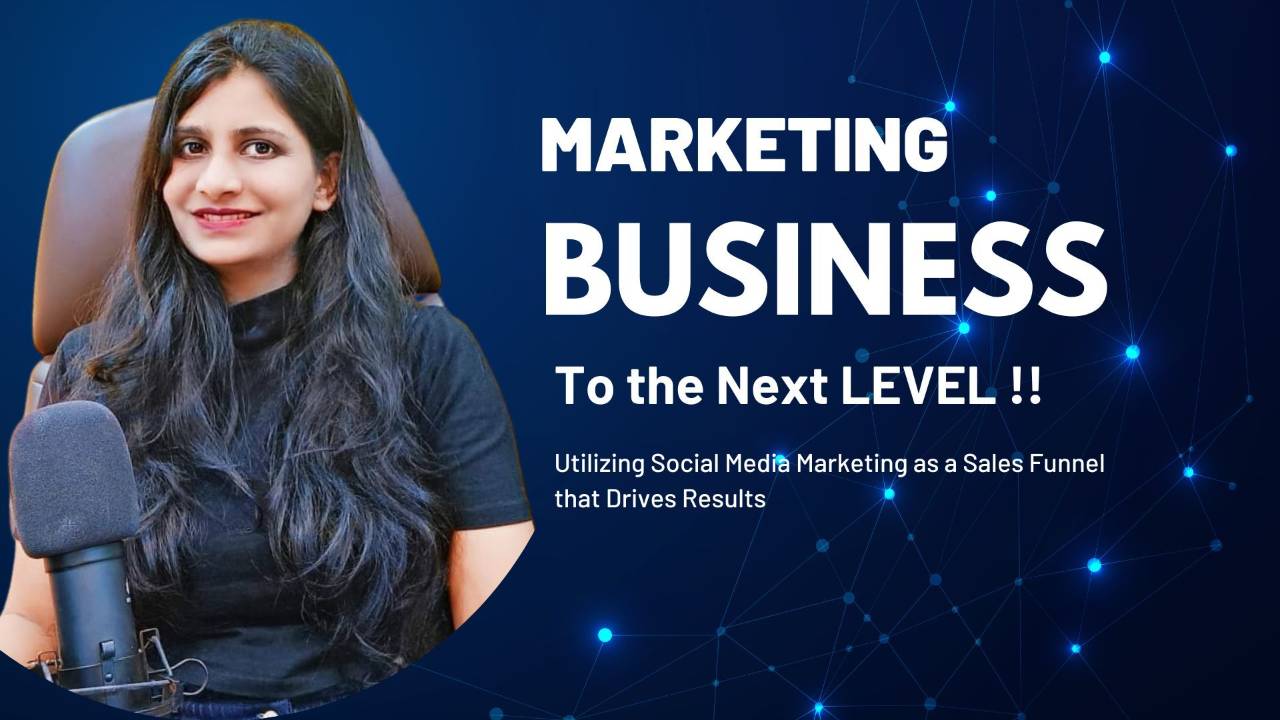 Do you Know?
Finding & Managing Customers on Social Media is time consuming & expensive. With the Artificial Intelligence tools, you can Easily build a Brand on Social media & Manage your Social Media in an Automated Manner.
But due to lack of Quality Social Media Strategies
Even though there are a lot of Artificial Intelligence tools & Machine Learning technologies booming in the Market, Businesses are not able to get the SALES & LEADS that they want.
About This Masterclass
Get Access to complete 11-step Strategies, Social Media Advanced Sales Funnel & Leveraging the power of Artificial Intelligence tools immediately. Also, you will learn how effectively manage your Social Media presence & Get Success in Today's Business World.
Get your hands on the social media advertising toolbox kit, as well as a blueprint that explains how to get success on social media very fast. Not only this, but you will also get access to a collection of 150+ Brand Promotion Templates that we have created for you to get immediate success.
Are You Ready To Get More Clients via Social Media & Take Your Business to the Next Level?
In this Masterclass you will get hands-on training, proven & tested methods & tips on Saving money by avoiding costly mistakes on Social Media. You will learn:
How to spend less time on Social Media & get more Recurring Sales 24/7.
Tips to save Money on Social Media Ads.
How to Increase your Business Profits with Actionable & Strategic Planners.
Social Media Ads Success Toolbox Kit.
140+ Templates & Ad Copies which are entirely done for you to get started.

Unleash the Power of Social Media Marketing:A social media marketing strategy presentation of Digitalzaa Enterprises is Completely done for you.
and many many more...
Here's What's Included in this Social Media Signature Program...
MODULE 1
Taking Your Business to the Next Level: Utilizing Social Media Marketing as a Sales Funnel that Drives Results
The Power of Social Media Marketing: Creating a Money-Generating Machine for Your Business
Basic Social Media Sales Funnel
[My Top Secrets] How to Leverage the power of Sales Funnel to Get Sales & Leads Rapidly.
Advanced Social Media Sales Funnel
Social Media Optimization Checklist to boost your Business Rapidly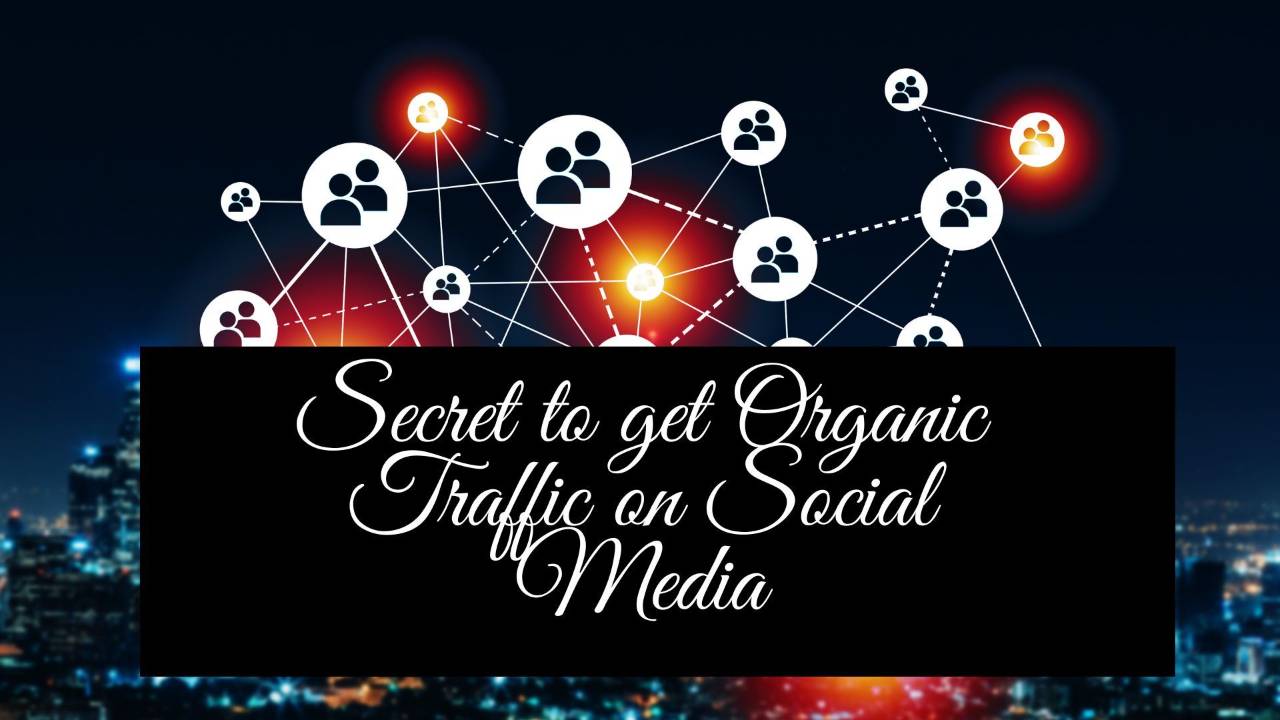 MODULE 2
Social Media Branding For Business- 11 Steps System
Social media branding can be an invaluable tool for businesses looking to expand their reach and communicate with customers in a more personal way. By setting up 11 success steps for your Social Media can grow your business very faster and can see the results within 30-Days.
In this module, we will cover all 11-steps complete strategies so that you can never miss any one opportunity to create a Stunning brand of yours on Social Media.
You'll finish this course with a Smart goal and an actionable plan to make it a reality.
MODULE 3
Artificial Intelligence Tools for Social Media
Artificial Intelligence tools are becoming increasingly popular as businesses look to automate processes and manage their social media accounts more effectively. Let's Deep Dive into it !!
How to Leverage the Power of AI Tools in SMM.
How to Boost Your Social Media Presence Using AI Tools Easily.
Also Get Access to:
In Module 4:
You'll receive a copy of the social media advertising toolbox kit as well as a copy of a blueprint that will show you how to succeed on social media very quickly. You'll also receive a collection of 50 product/category templates that have already been designed for you with this package.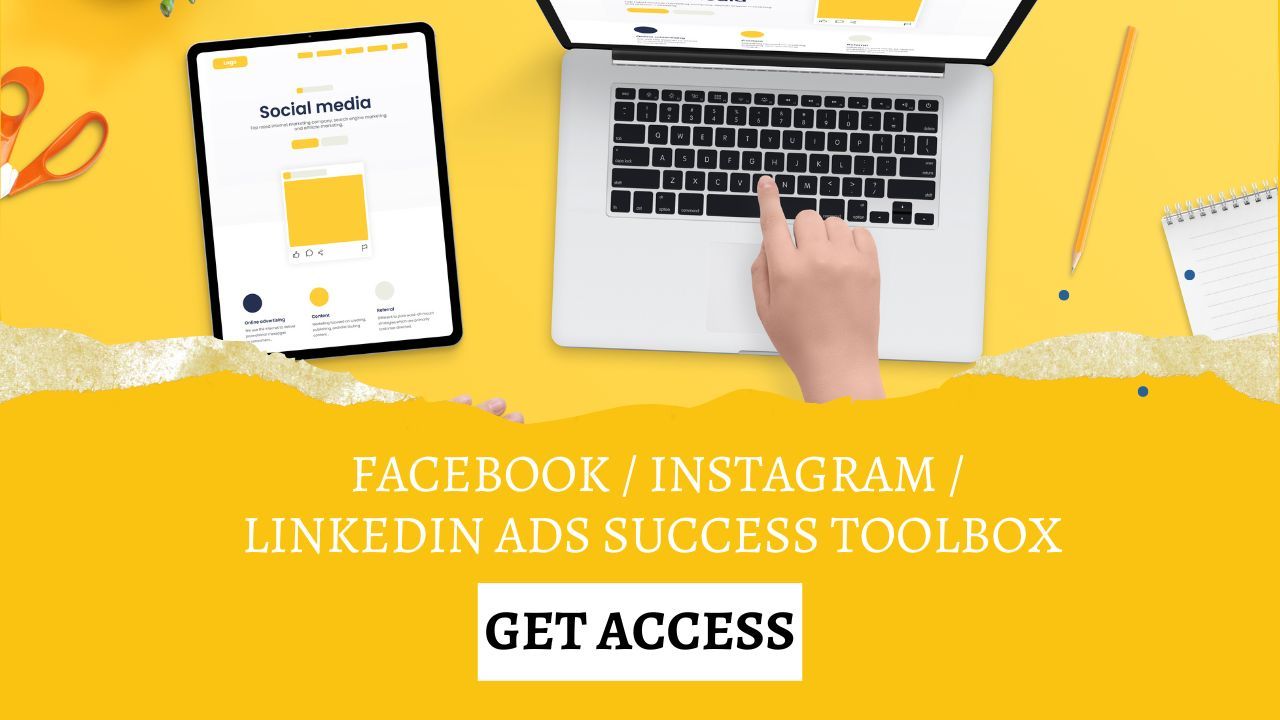 Get my Complete 11 Steps System of How to Get Clients & More Sales within 30 Days via Social Media for Your Business.
Are you a business owner looking to get more clients through your social media presence? Well, I have the perfect solution for you.
With my comprehensive system, which includes video tutorials and how-to guides, plus various strategies tailored to suit all types of businesses, I can help you drive more customers and increase revenue by taking advantage of all the tools that social media offers.
You've done enough research on your own - now let me give you a helping hand. My system makes it easy for people from different backgrounds with different levels of experience to apply proven methods in attracting targeted leads and turning them into paying customers using platforms like Facebook, Twitter, Instagram etc.
Let me show you just how simple it is to tap into the world's biggest marketing opportunity - an audience that's bigger than any other medium combined!
Get Access to FREE Bonus 1!
GET Access to the AI Tools Worksheet!! If you're looking for ways to incorporate AI into your business, then our AI Tools Worksheet is the perfect resource for you. AI tools are revolutionizing how we do business, providing new and easier ways to analyze data and get valuable insights. This worksheet will help you explore how & Which AI can work for your business.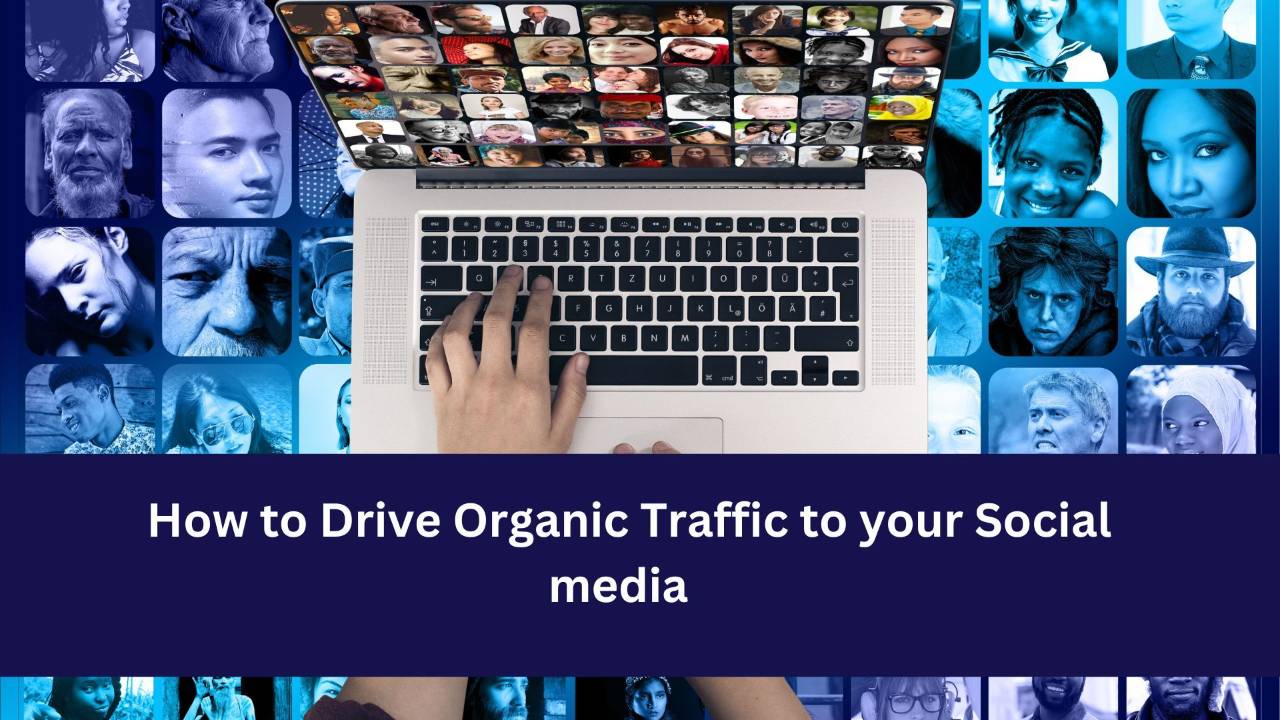 Get Access to FREE Bonus 2!
How to Drive Traffic to Social Media E-book.The question of how to drive traffic to Social Media? As the digital world continues to evolve, businesses are increasingly turning to social media platforms as an effective way of connecting with customers and building relationships. In this Social media e-book you will learn how branding allows businesses to create a unified look across multiple networks, helping them stay on-message while delivering value in all customer interactions. and many more...
Also, Get Immediate Access to Social Media Ad Template Kit:
If you are someone who gets tired of struggling to create eye-catching and effective social media ads.
Do you want to take your advertising game to the next level and skyrocket your sales?
Look no further! Our Social Media Ad Template Kit is here to revolutionize your marketing efforts.
With our comprehensive kit, you'll have access to a wide range of professionally designed ad templates that are guaranteed to grab your audience's attention and drive them to take action. Whether you're a seasoned marketer or just starting out, our kit provides you with the tools you need to create compelling ads that convert.
Don't miss out on this opportunity to supercharge your sales with our Social Media Ad Template Kit.
Say goodbye to lacklustre ads and hello to increased conversions and revenue. Take your marketing to new heights and watch your business thrive.
Get your hands on our Social Media Ad Template Kit
This Masterclass Is For You If...
You are frustrated that you can't grow your social media account and you're not seeing the Sales

The Social Media Brand Building Masterclass is designed for business owners and social media managers who are looking to improve their brand's social media presence and engagement. It is ideal for individuals who want to learn the latest strategies and techniques for building and maintaining a strong social media presence across various platforms, such as Facebook, Instagram, Twitter, and LinkedIn.

This course can also be helpful for marketing professionals, entrepreneurs, and anyone else who is responsible for managing their brand's online presence and wants to stay up-to-date on the latest social media trends and best practices.

Overall, this masterclass is suitable for anyone who wants to enhance their social media skills and take their brand's online presence to the next level.
Buy This Masterclass Now !! Offer Valid Till Limited Time !!
Hello,
I'm Disha,
After graduating with my Engineering (IT) & MBA (IT),I have been passionate about digital marketing and business automation. I have always had an entrepreneurial spirit and a deep desire to help businesses grow. After working in the marketing industry for 10 years, I decided to take my knowledge and expertise to the next level by founding my own business. I am the Founder & CEO of Digitalzaa Enterprises, Quest International, and Founder of Fast moving Business magazine "Marketing Enigma". I have specialization in helping small businesses develop their presence online through social media management and digital marketing strategies. Through my unique approach, I and my team are able to create an automated system that helps businesses maximize their growth potential while reducing costs and increasing efficiency. My primary goal is to provide solutions that allow companies to focus on the core of their business while leveraging technology to take care of mundane tasks such as marketing automation. I believe hard work pays off and am excited to continue building this amazing organization with my team.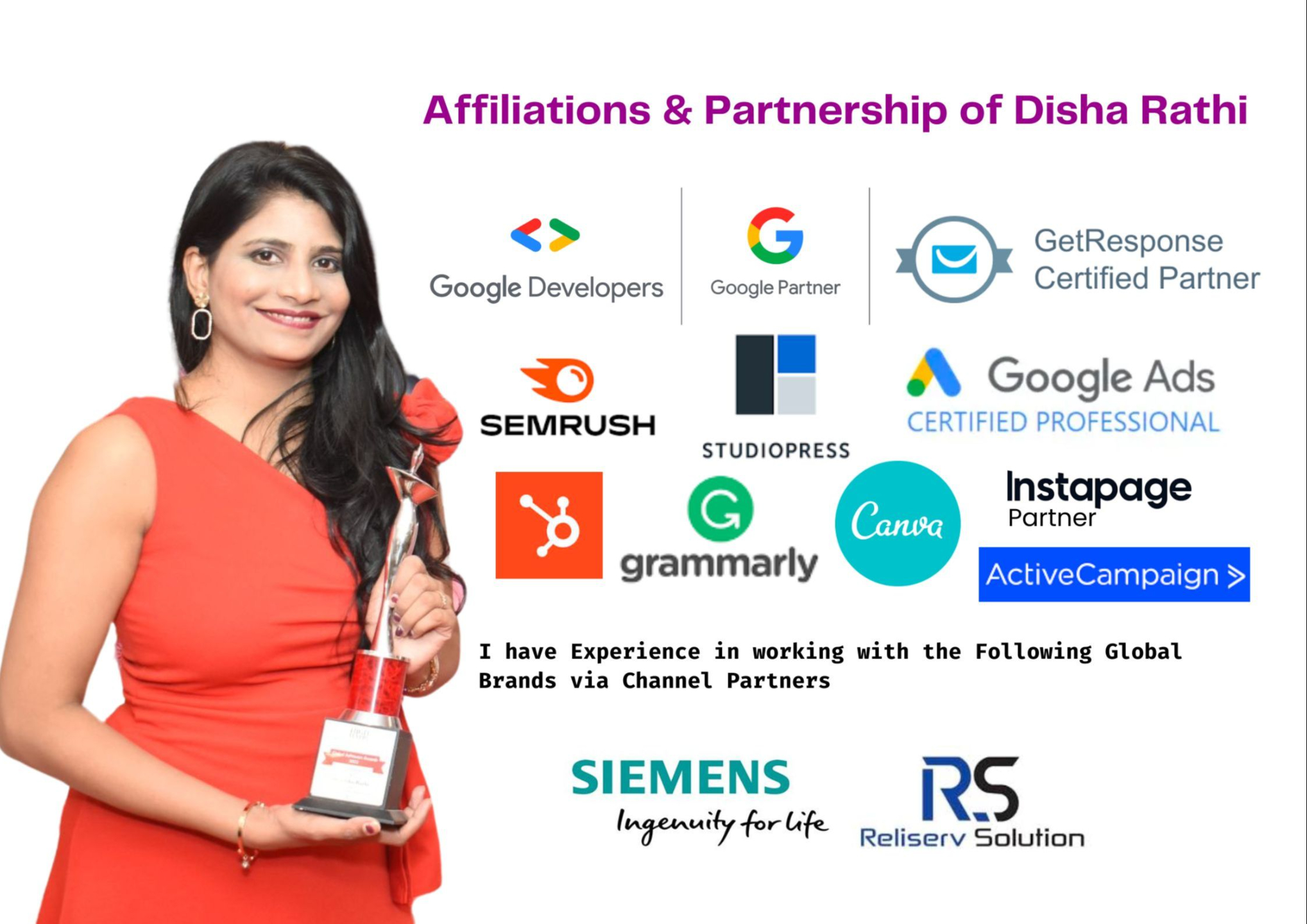 "I just completed the Social Media Branding Masterclass and it was incredibly insightful. I learned so much about effective social media strategies, branding techniques, and ways to increase my reach on platforms like Twitter and Instagram. The course content was well structured, comprehensive, and easy to digest."
- John M.
"I'm really impressed with the Social Media Branding course! I was struggling to keep up with all of the changes in social media, and this course provides an easy-to-follow structure for building a brand on various platforms. It's a great resource for anyone wanting to leverage social media."
- Krysta S.
"If you're looking to understand and leverage the power of social media marketing, then this course is a must-have. All lessons are clear, easy-to-understand and highly actionable."
- Susan L
GET STARTED TODAY!
Social Media Brand Building Masterclass!!
Grow your Brand and business with our Action oriented course within 30 Days with 11 Steps complete Step by Step Action Based Strategies with the power of Social media Sales Funnel, Artificial Intelligence tools and Automate Your Business for growth. You will SAVE lots of money on Social Media ADS if you implement all the above steps Successfully in your business !!
Let's get Started !!
Social Media Growth Kit for Business Owners & Social Media Managers
This masterclass is suitable for anyone who wants to enhance their social media skills and take their brand's online presence to the next level.
Overall, this masterclass is a valuable resource for anyone who wants to develop their social media skills and create a strong online presence for their brand.
Are my results guaranteed?
Who is this Social media Masterclass for?
Who is this Brand building Social Media Masterclass not for?
Create a Luxurious Brand with Our Social Media Brand Building Signature Program
START GROWING YOUR BUSINESS FROM SCRATCH TODAY !!
Discover how to leverage social media as a channel for your brand. The Social Media Growth Kit includes Facebook, Instagram, Twitter and Pinterest and many more strategies to get SALES on Social media within 30 Days !!
Yes, I want to Learn & Grow business On Social Media !!